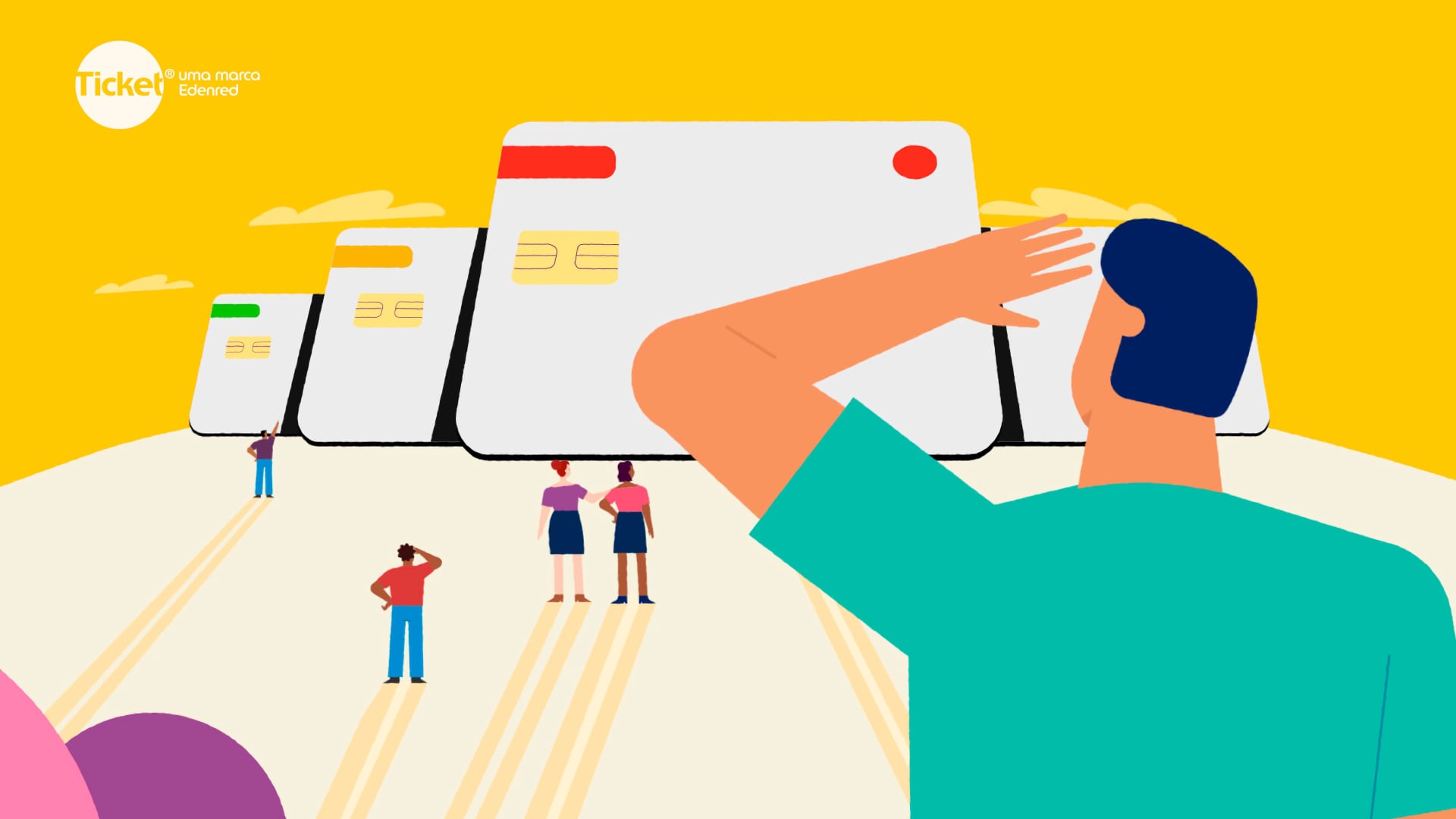 We helped Ticket to get closer to their new customers by translating technical instructions to a more easygoing visual language.
​
Partnering with Levante we created and delivered 2 narrative pieces and 5 instructional pieces conveying all the benefits and aspects of Ticket's services.
​
On the narrative pieces, we took all the benefits to a physical space: Ticket World showing real-life problems and how Ticket can provide solutions.
​
The Instructional pieces were short and straight to the point, an ideal format for Ticket's clients - business owners with little to no time for watching video content.
Full credits

Client: Ticket
Agency: Levante - Soluções Interativas
Creative Direction: oito:olhos
Script: Tom Freitas
Storyboard and Illustration: Sofia Colautti
Character Design: Tiago Amora
Voice: Ciça Hermann
Animation: Pedro Fernandes, Christopher Rocha e Fernando A. Jurado